AGNORA
The Vision90 is an award-winning corner insulated glass unit that allows for incredible, uninterrupted views throughout your home.
Vision90: Perfect Visibility.
The Vision90 is a proprietary insulated glass unit (IGU), designed and fabricated by AGNORA. Traditional IGU's meet at a corner, leading to an "overlap" creating an unsightly join. The Vision90 eliminates this look by marrying four (4) mitred pieces of glass, a spacer, and a proprietary sealant to create a glass corner yielding perfect visibility.
Quality Options from AGNORA
AGNORA makes three versions of corner insulated glass units, depending on your need, scope, and visual goals.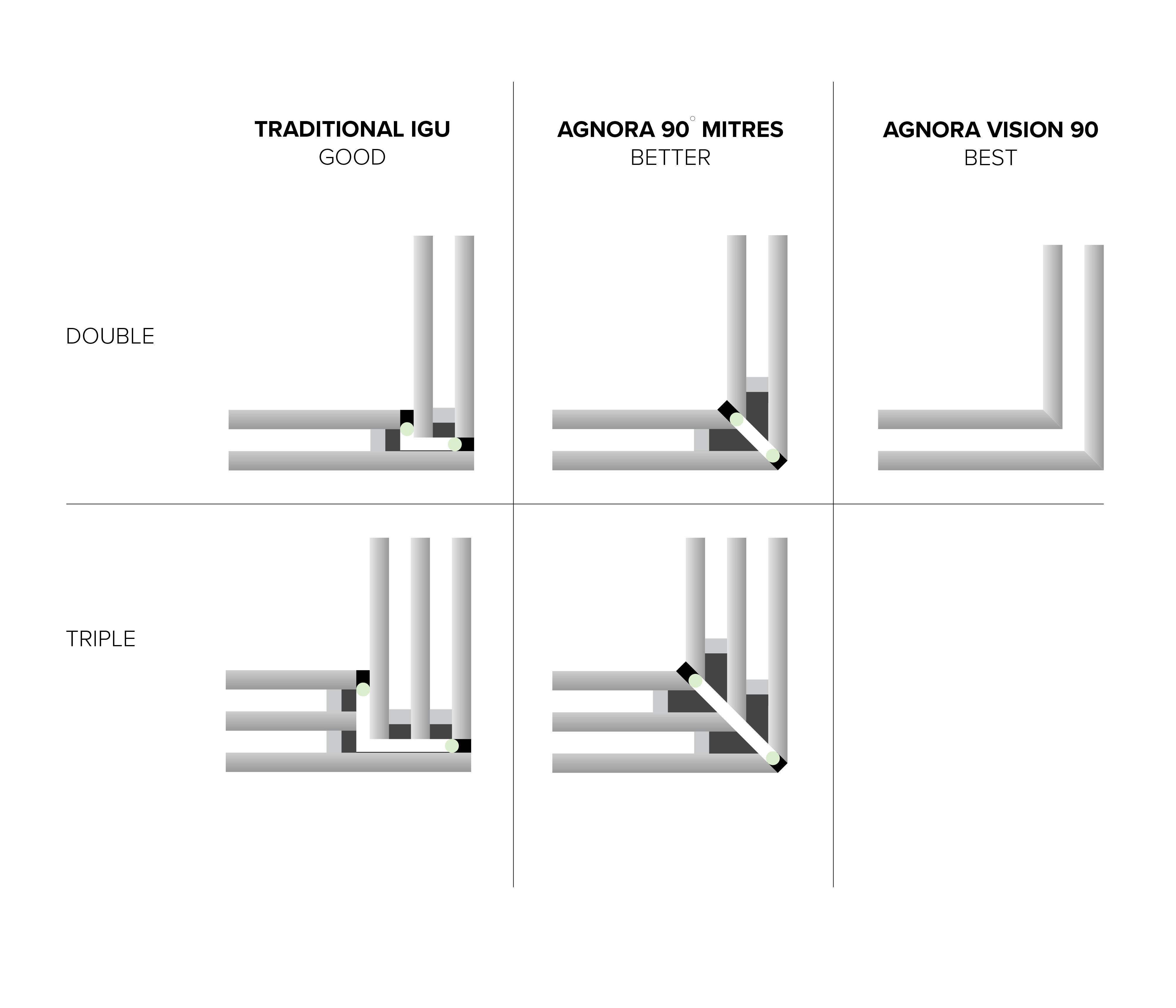 The Vision90 is an IGU that eliminates the seam obstruction found on traditional corner insulated glass installations. The seamless corner, entirely of glass, grants the residence incredible views and an elegant, unique touch to their home or business.
Available with performance coated glass, the Vision90 delivers incredible clarity.  The proprietary bonding method creates a fully sealed corner IGU that provides equivalent thermal insulation to traditional IGUs.
Rigorous testing evaluated the long term performance of the Vision90. The unit has been tested according to the E2190 standard.
MITRED IGU
The mitred IGU utilizes a spacer and structural silicone at the 90-degree connection resulting in diminished visibility.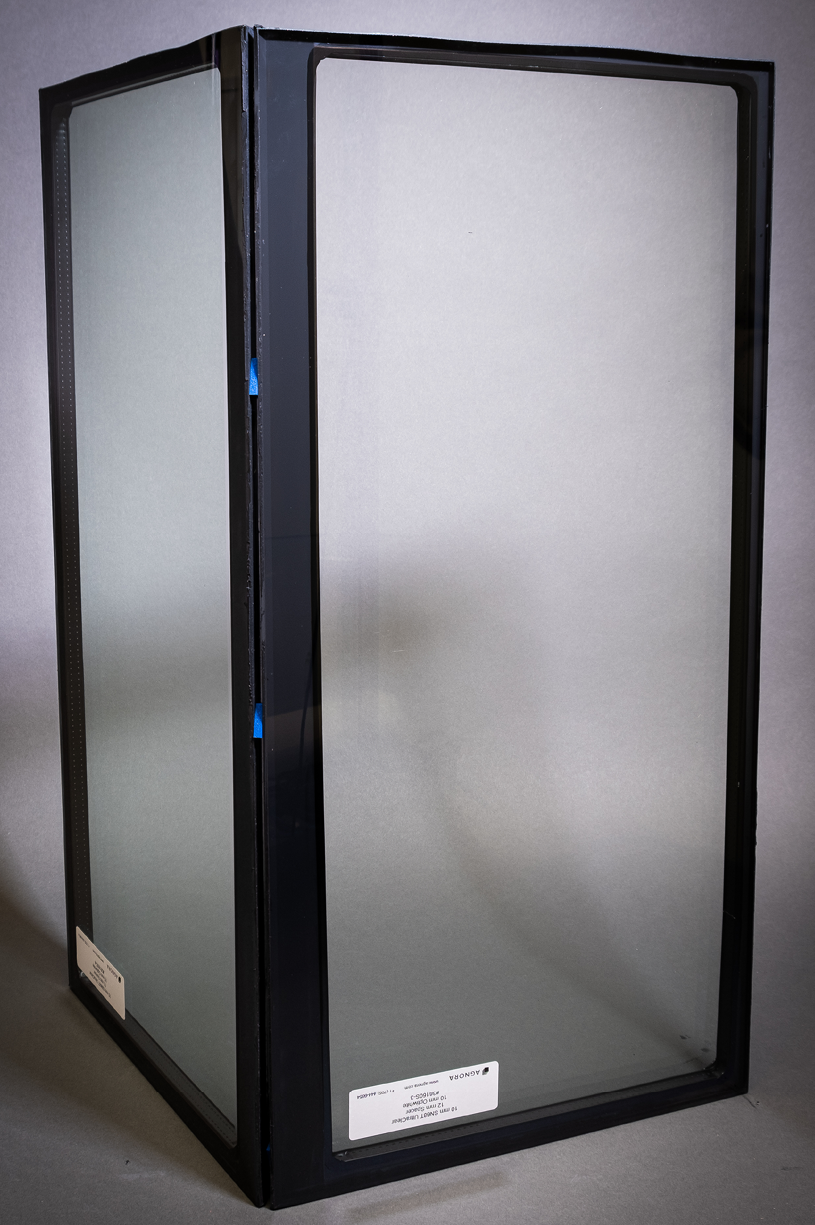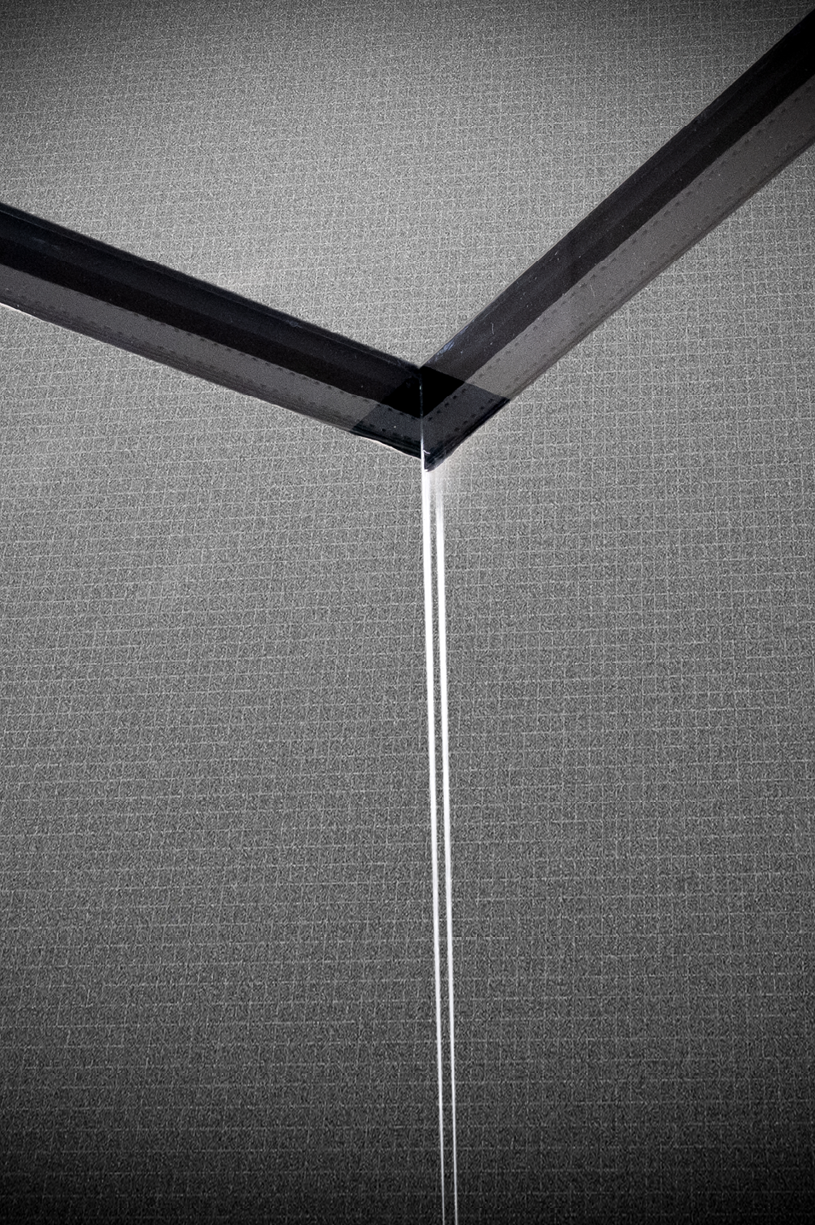 Vision90
The mitred edges are bonded with AGNORA's proprietary sealant resulting in an unobstructed exterior view.
North American Made
From the time you order to the time we ship is incredibly fast.  Exceptional turn-around for oversized, architectural glass.
Incredible Quality
AGNORA's quality has time-and-time again been of the highest caliber.  World class institutions trust AGNORA to fabricate perfect glass.
Customer Experience
Our project managers go above and beyond.  Ask any of our customers, we're happy to give you the reference.
Award Winning
Customer experience, and incredible employee culture lead to high-output work ethics and attention to detail.  We care about our customers and our people.
NEED TO TAKE THIS PAGE WITH YOU?
Download this handy 1-page information sheet on the Vision90.