Waterstone Human Capital recognized Canada's 10 Most Admired Cultures which included AGNORA Inc. as one of the winners. Program winners will be celebrated at the annual Canada's Most Admired Summit and Gala, to be held on Thursday, March 2, 2017 at the Fairmont Royal York in Toronto.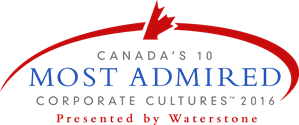 This national program, now in its 12th year, annually recognizes best-in-class Canadian organizations for having cultures that enhance performance and sustain a competitive advantage. Forty winners are annually chosen across four categories; three are based on revenue (growth and small cap, mid-market and enterprise) and one not-for-profit category (broader public sector). Organization's submissions are scored on 6 categories: vision and leadership, recruitment and hiring for fit, cultural alignment and measurement, retention, rewards and recognition, organizational performance and corporate social responsibility. The Canada's 10 Most Admired Corporate Cultures™ program creates a benchmark of success for all those who are nominated.
"We are honoured to receive this recognition and to be among such a fantastic group of companies." says Richard Wilson, President & Founder of AGNORA, "We treat all of our partners and team members as we treat our customers, with the goal of exceeding their expectations in every interaction.  If our employees are happy at their jobs, they will be more motivated and passionate about their work and they will be happier and more harmonious in their personal lives."
The AGNORA culture is a team-oriented family atmosphere in which open communication, flexibility and innovation are prized as their greatest assets in achieving their goal of constantly exceeding customers' expectations. The environment is designed to make employees love coming to work and to inspire them to deliver their best.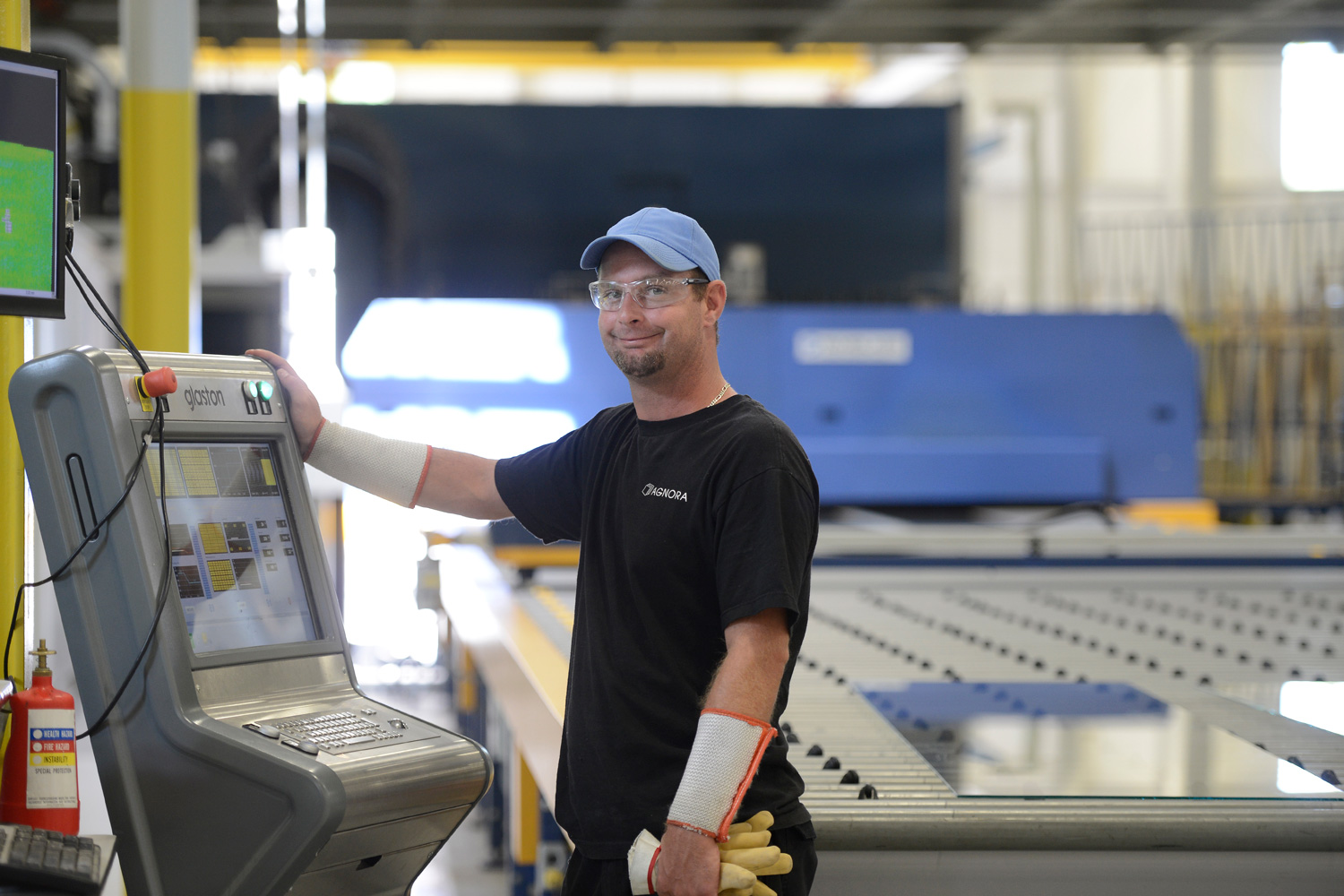 In selecting Canada's 10, jury members used the following six criteria to determine best-in-class organizations for having cultures that have helped them enhance performance and sustain a competitive advantage:
Vision and leadership: The vision, mission and values of the organization and how their leaders drive these cultural pillars throughout the organization and inspire people towards a new level of growth and achievement.
Recruitment and Hiring for Fit: Best practices in recruitment and specific strategies, tools and services used to find top talent.
Cultural Alignment and Measurement: How the culture of the organization aligned to its vision, people and processes, and how it is measured and sustained to support organization performance.
Retention, Rewards and Measurement: Rewarding and recognizing the organization's people along with developing and keeping its best people who fit the culture.
Organizational Performance: Recognitions for winning cultures that positively impact financial performance.
Corporate Social Responsibility: Promoting a culture that supports organizational and individual involvement in overcoming community, social and environmental issues.
"In our work at Waterstone, we partner with entrepreneurial-minded leaders of high-growth organizations to help them recruit for fit and provide counsel on human capital issues to drive performance," said Marty Parker, President and Chief Executive Officer of Waterstone Human Capital and Chair of Canada's 10 Most Admired Corporate Cultures™. "What's so impressive about this diverse list of 2016 winners is their shared belief that culture is their competitive advantage – they know that building and sustaining a great culture is a significant asset that drives performance. The 2016 winning organizations have shown diverse strategies in achieving inspirational cultures that have measurable results."

It has been a banner year for AGNORA with this being AGNORA's 4th award for 2016. Previous awards include: Canada's Top 100 Small and Medium Employers; EY Entrepreneur of the Year Finalist; and the winner of the 2016 Canadian Chamber of Commerce Private Business Growth Award.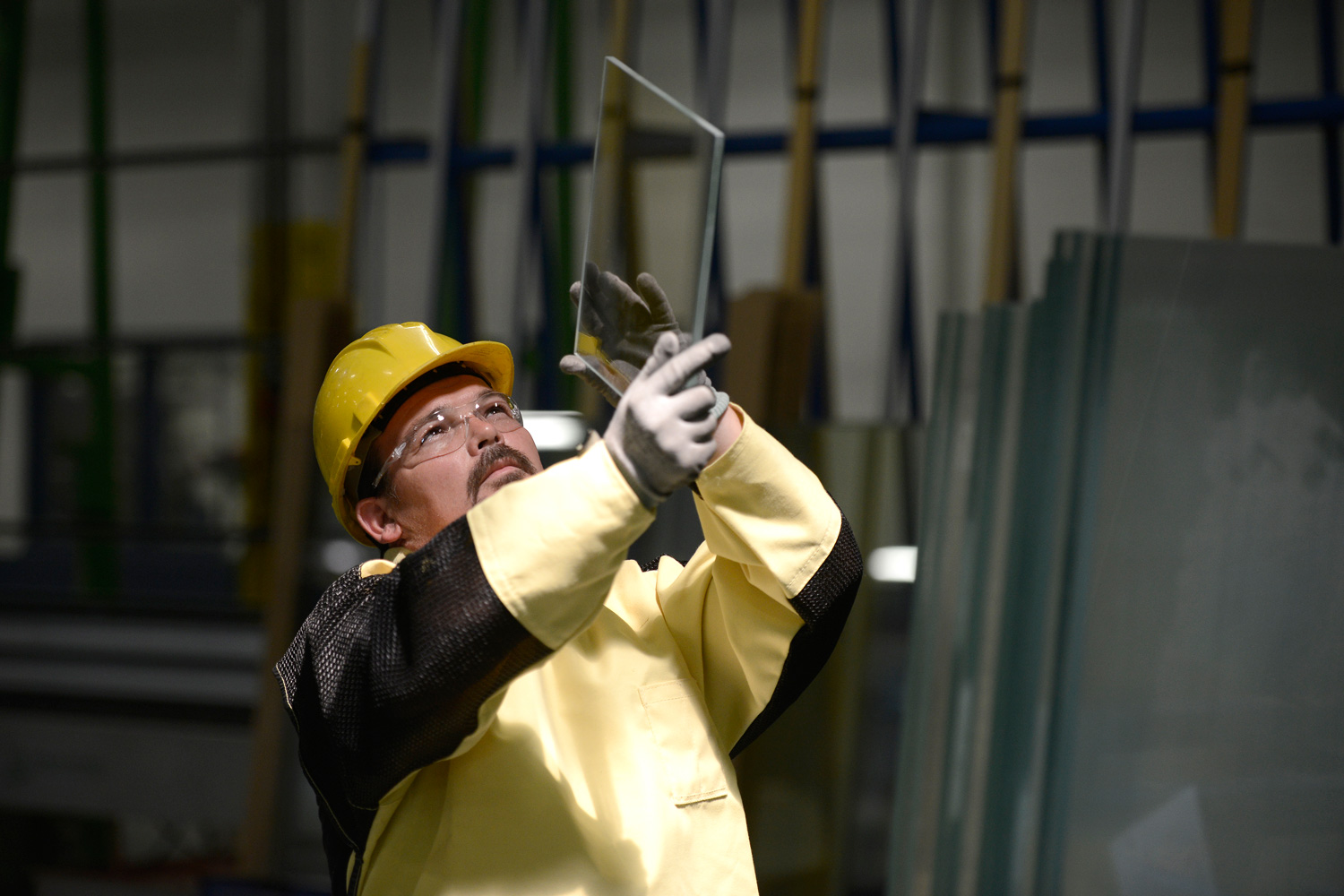 About AGNORA Inc.
Founded in 2011 by Richard and Laura Wilson, AGNORA is a customer service company that fabricates the largest architectural glass in North America. An industry-disrupting, team-based customer service culture coupled with innovations in the production process, have allowed AGNORA to push the boundaries of what is possible with architectural glass to meet to meet the design objectives brought to them by their customers. The 225,000-square foot production facility in Collingwood, Ontario functions as a custom fabrication shop, supplying glass to a variety of cultural, residential, commercial, and retail projects including over 100 Apple Stores in North America. Continual investment in process improvements, education and equipment has resulted in products of a quality far in excess of the industry's standard specifications.
Learn more about AGNORA at www.agnora.com
About Waterstone Human Capital:
Waterstone Human Capital is a leading retained executive search firm specializing in recruiting for fit and cultural talent management for entrepreneurial-minded, high-growth organizations across North America. The Canada's 10 Most Admired Corporate Cultures™ and Canada's Most Admired CEO™ programs (http://canadasmostadmired.com) are founded and presented by Waterstone Human Capital.
For further information, to arrange an interview or request a photo, contact:
Alison Smith, AGNORA
1 (705) 444-6654 x163
a.smith@agnora.com