OVERVIEW
Featured in the April issue of Glass Canada and USGlass Newsletter, this project story chronicles the design and development of The OCULUS.
The reception pavilion of Quebec's National Assembly was due for a modernization and re-imagining in order to create a fantastic, bold centrepiece that engages visitors' senses and serves as a learning space.  Designed by leading architects Provencher Roy and Gagnon Letellier Cyr Richard Mathieu & Associés Architectes (GLCRM Architectes), the reception building was built underground, separate from the Parliament Buildings in an effort to define the modern reception space while maintaining visibility to the unique exterior façade of the heritage site.  Connected seamlessly to the front door via elevator, visitors are shuttled to the marvelous underground space in which they can fully experience the gravity of the legislature tower through one of the pavilions defining features: The Oculus.
THE OCULUS
– The defining feature
The Oculus serves as a visual centre piece, complementing historic, iconic landmarks with the modern architecture of the reception pavilion.  The Oculus is in an exercise in precision, from its perfect sightlines, to its fabrication, everything surrounding its existence denotes exactness.  The Oculus has an outside diameter of 5.6 m – 221" and is supported by two complex 5-layer laminates that hold 2900 Kg – 6400 Lbs of precision CNC radiused Insulated glass.  The resulting installation can be described as a work of art.  Polished, clear and impeccably fabricated, the Oculus is the centrepiece to this wonderous underground experience, casting brilliant natural light across its floor and creating an area of intrigue.
CLIENT
Assemblée nationale du Québec
Vitrerie Fortin
PARTNERS
Gagnon Letellier Cyr Ricard Mathieu Architectes
Pomerleau
STRUCTURE & ENGINEER
WSP Canada Inc.
– Incredible Precision in Fabrication
The Oculus was a highly complex project to fabricate.  James Cole, Project Manager at AGNORA states, "This was one of the most technically difficult jobs I've put through fabrication.  Our team really knows their stuff, and everything was installed without rejection or difficulty, the first time."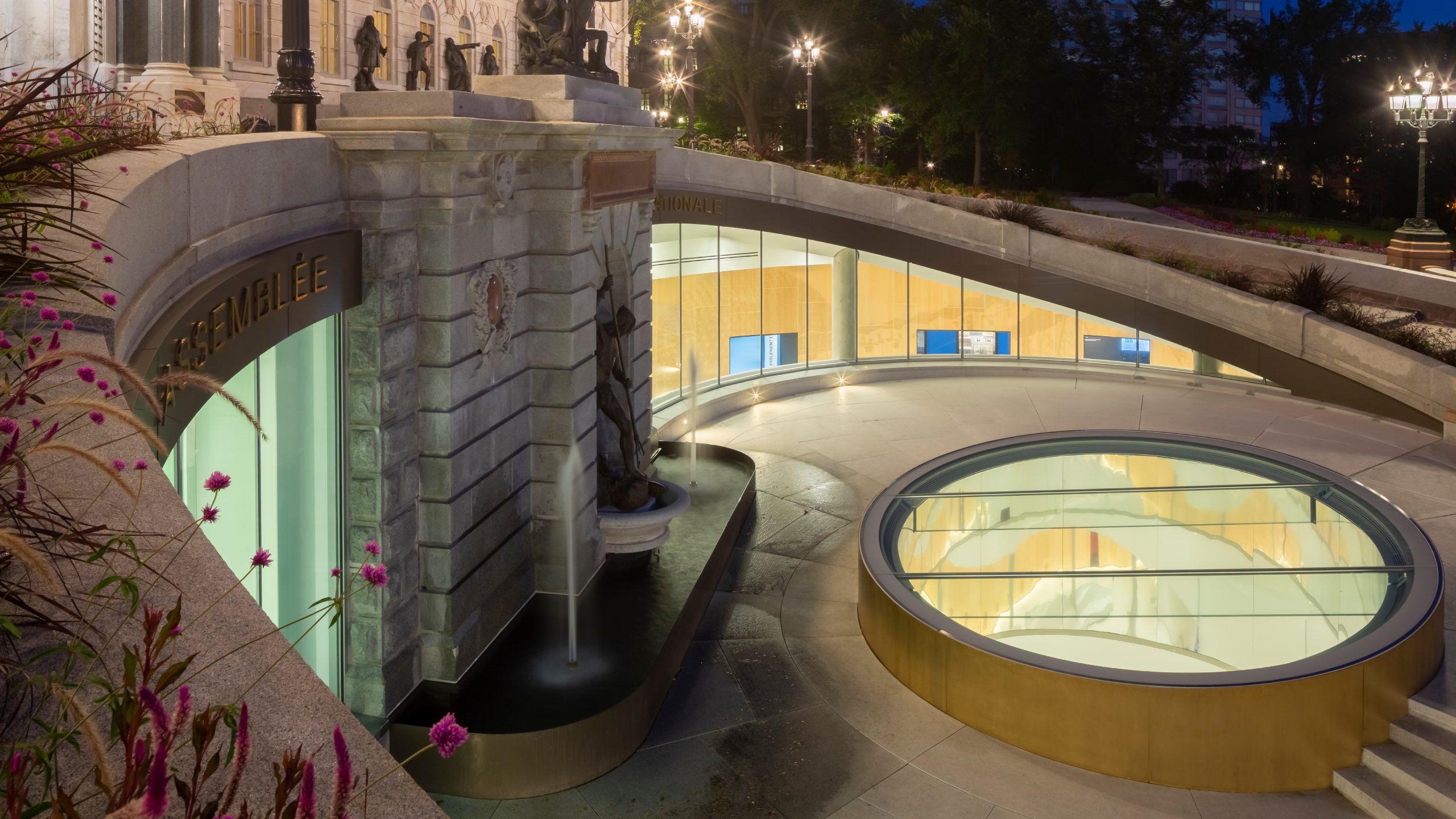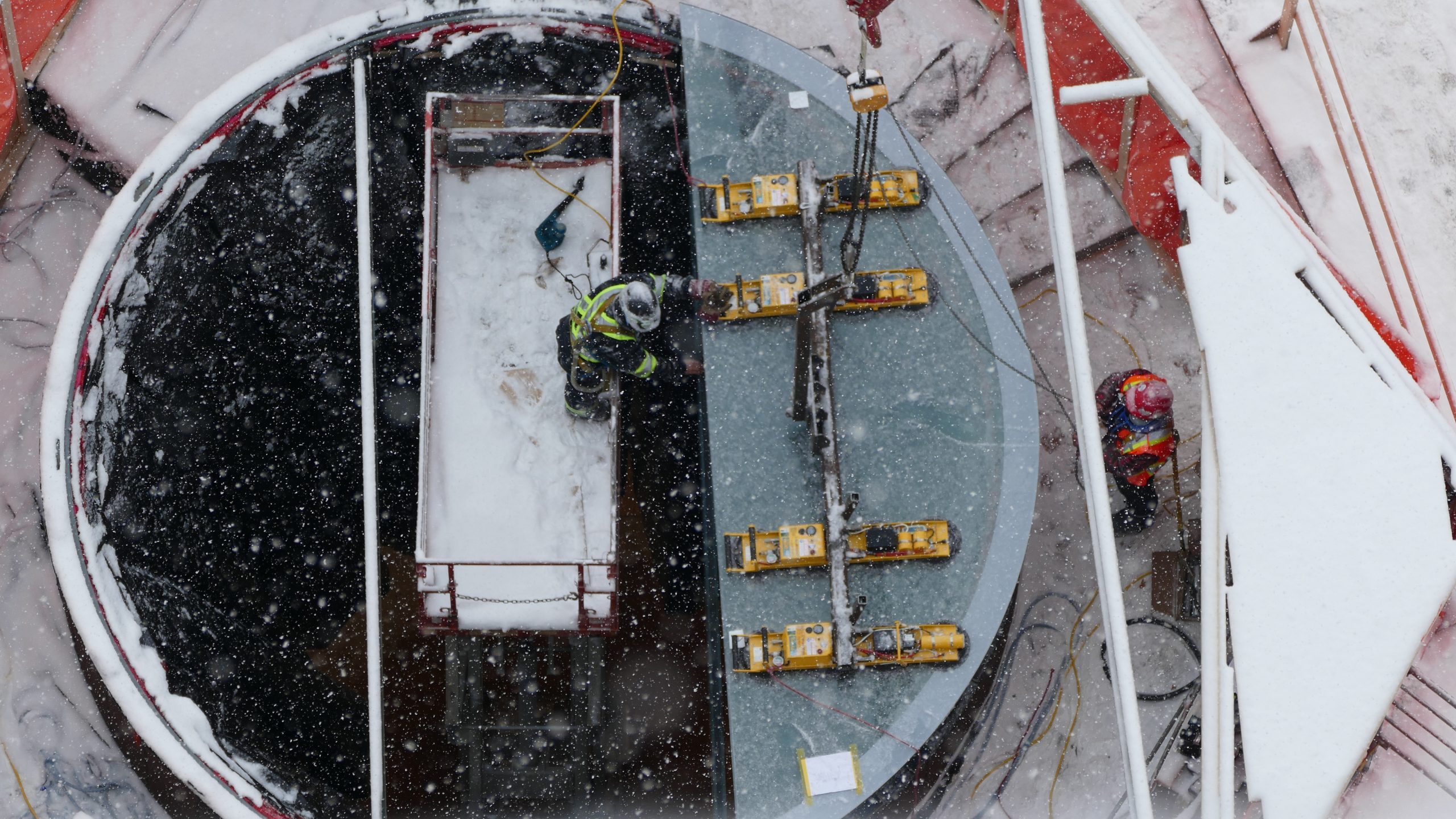 – A Unique Finish to a Unique Project
AGNORA's print team and world-class DipTech printer mixed a proprietary custom shade of grey to match perfectly to the surrounding features and caulking silicone.  This custom frit provided a transition, due to the colour choice, from clear to fully opaque glass without outlandish colour differences that would draw the eye and take away from the clarity of the Oculus feature.